Finance and Leasing

This group leases all types of equipment, ships, automobiles, real estate... anything a business needs to do its job. All types of finance and leasing arrangements can be handled to meet our clients' requirements.
We deal worldwide in the leasing and finance business. The rules and regulations governing these transactions can be costly if not handled properly by experts. We are also involved in Hi-Tech leverage leasing and syndication.
If you are interested in any aspect of investment in the leasing field, we can assist you in achieving a higher return on your investment.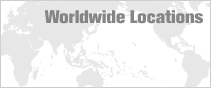 Related Pages
Company Newsletter
Enter email address to receive monthly news.